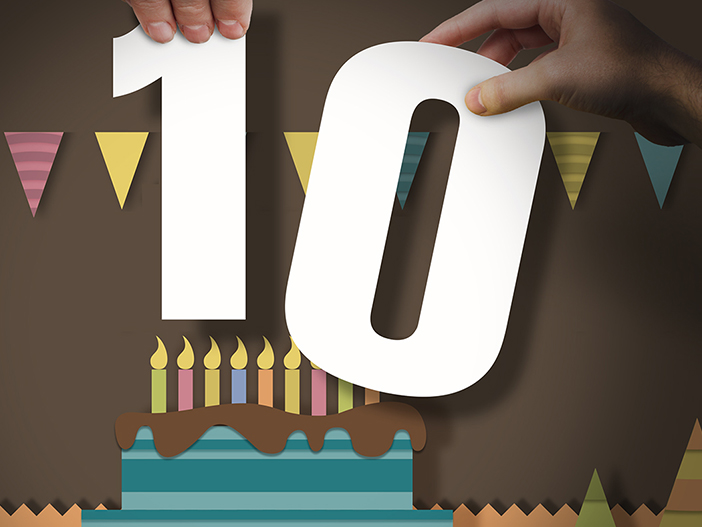 Wow! Candy here! I'm the founder of Bizzy Bizzy. It's wild to think that it was 10 years ago today that I said goodbye to my last "real job" and started my freelancing business right in the middle of a global economic recession!
Being an entrepreneur is something I identify with even more than being a woman or a mother or being a middle kid or being from Montana. It took me a while to realize it, but it's what I was meant to be. Too bad I didn't know that when was 18 and got a very expensive degree in journalism! (Actually, it was pretty cheap state school.)
I love being my own boss so much I think it's safe to say that job was the last I'll ever have. I'm pretty much unemployable at this point.
It's not to say it hasn't been tough. There was the 7 year itch when I was burned out and I almost quit. There have been times when I didn't think I could keep doing it. "It" being working so hard for so little money. When I look at my friends and family who made wiser career choices, they are all making more money than I am. In some cases, a lot more.
But I can honestly say I wouldn't trade it for the world! I love being able to help other business owners, have a creative job and solve problems in my business and in the world. I love being able to design my own life and work with the people I want to.
I couldn't have done any of this without my husband, my family, my friends, mentors, my awesome team and all those amazing customers over the years, and last but not least, those hundreds (maybe thousands?) of YouTube videos that taught me everything I know!
I am forever grateful for this life, this business and the people in it who make it all worth doing!
https://1dayworks.com/wp-content/uploads/2019/08/bizzy-bizzy-10-years.jpg
527
702
Candy Phelps
https://1dayworks.com/wp-content/uploads/2020/09/1-day-works-logo-150.png
Candy Phelps
2019-08-28 19:57:28
2019-08-28 19:59:37
Wohoo! Bizzy Bizzy Celebrates 10 Years in Business!